Clare Garside's Résumé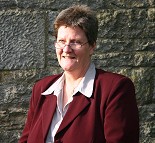 Clare Garside has practised as an Expert Witness since 1984. In 1988 she co-founded Direction Consultants, which after over 14 years of success as a partnership, incorporated to become Assessability Limited in 2002. In addition to her extensive experience, she has undertaken formal Expert Witness training in report writing and giving evidence in court, and is a member of the Society of Expert Witnesses. She holds Professional Indemnity insurance to the value of six million pounds.
Clare Garside prepares reports for both claimant and defendant to inform litigation. She prepares some 30 assessment reports a year, and is well experienced in taking instruction as a single or as a joint expert and appears in court to give expert testimony as required. The average balance of work is 70% claimant, 20% defendant and 10% Single Joint Expert.
Clare Garside gained her Diploma from Derby School of Occupational Therapy, where she was Student of the Year, 1976. She maintains clinical experience within her work for Assessability Limited. Previous employment has been with the Royal Air Force and the National Health Service, reaching the grade of Head III. Across her career she has gained specific experience of wheelchair and special seating assessment and prescription, interventions with the elderly severely mentally ill and in treating orthopaedic, head and hand injuries.
Clare Garside maintains a professional development portfolio, reading relevant journals and attending short courses as appropriate. She is an active member of the College of Occupational Therapists, and having completed ten years service as Treasurer of their Independent Practice national specialist section, she now serves on the committee of their Medico-Legal Forum.
Click here to download Clare Garside's full curriculum vitae. (PDF 150kb.)