Clinical and Other Occupational Therapy Services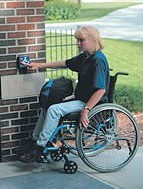 In addition to Expert Witness care and rehabilitation cost consultancy, Assessability offers a range of services, including the following:
Clinical Treatment
Our service is cost-effective for short programs of intervention local to Preston, Lancashire.
Disability Equipment Assessment
We can undertake needs assessments for:
Manual and powered wheelchairs
Disability scooters (All classes)
Beds, chairs and special seating
Personal hoisting needs
Access Audits
Assessment of requirements for disability access and compliance with the Disability Discrimination Act.
Complaints Review
Many complaints policies and codes of conduct call for an independent assessment stage within their process and we are happy to accept commissions to provide expert independent scrutiny of complaints relating to disability equipment and services.
Benevolence Assessment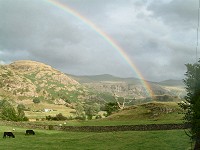 We can provide advice of incapacity and need in support of disbursements from armed services, disability-specific charities, unions and other benevolence funds.
Our service ranges from advice on a specific functional problem requiring an equipment solution, such as a mobility scooter or level-access shower, to addressing a complex array of functional and financial difficulties that might result from trauma or long-term illness.
Following assessment of an applicant, usually in their own home and involving family members where relevant, we deliver a clear and focused report that gives a succinct analysis of the applicant's situation, and makes fully reasoned and costed recommendations for the Benevolence Fund expenditure.