Occupational Therapy Expert Consultancy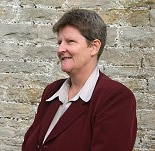 Assessability is an occupational therapy and expert witness consultancy specialising in functional assessment. Our care cost reports provide informed, well-reasoned and, where appropriate, fully costed recommendations on issues such as:
Lost capacity as a result of an index injury (personal injury and clinical negligence schedule of special damages)
Loss of services such as housekeeping, and other losses.
The ability to care for dependents (Family Law)
Capacity to work, need for reasonable adjustment and pension eligibility.
The need for rehabilitative equipment such as level-access bathing facilities and mobility scooters.
The requirements of disability access and Disability Discrimination Act compliance.
Clare Garside: Expert Witness
Clare Garside Dip COT (1976) has more than 20 years' experience as an expert witness and is a specialist in the assessment of care costs. A trained occupational therapist, she is the Clinical Director of Assessability Limited, a family business that has intentionally remained compact, but has well-developed information technology and business systems that ensure clients receive an effective, fast and responsive personal service.
Headline characteristics include:
Established 1988.
Law Society checked.
Full Professional Indemnity insurance.
Assessability is a company registered in England and Wales no. 4470327.